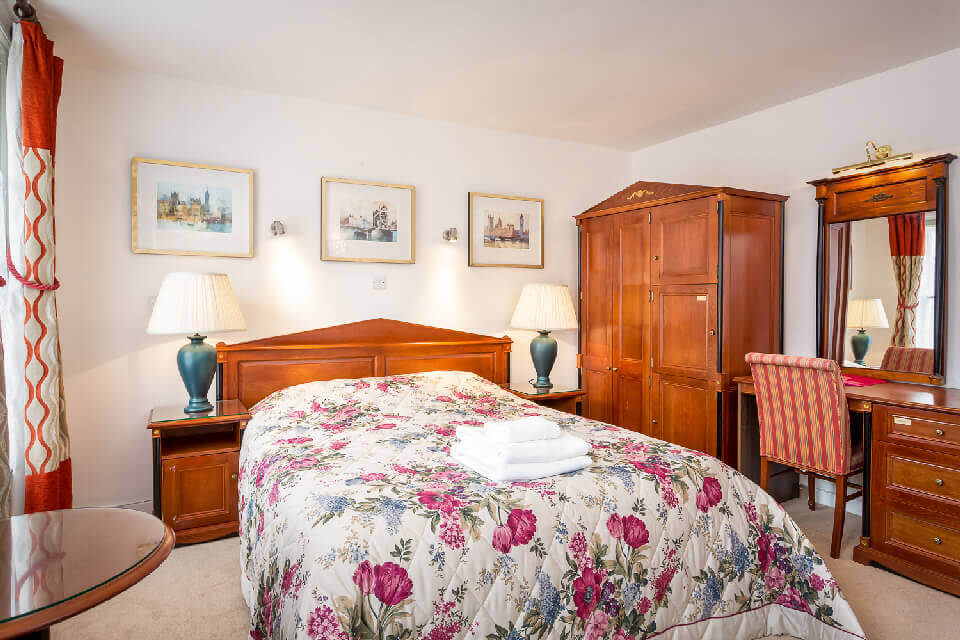 The Abbey Hotel
The Abbey Hotel is a privately operated Bed & Breakfast Hotel. The Hotel has 12 bedrooms and has been fashioned from two adjoining terraced town centre properties and also incorporated an excellent stand-alone independent Italian restaurant known as Salernos
The Hotel is a budget hotel operating with nice comfortable rooms but has no bar. There is free parking to the rear of the hotel with space for 10 cars.
The Abbey Hotel is clean and comfortable and ideal for week-end breaks and short stays. There are no lifts or ground floor rooms and access to the rooms is via a central staircase. Because the hotel has been converted from two townhouses bathrooms have been added into or added to rooms so people looking for purpose built hotel rooms and bathrooms need not book here. Only one of the rooms has a bath and shower the other rooms are shower only.
Salernos (for bookings 01684 850614)
Please note this is a town centre hotel adjacent to Church Street with a busy restaurant. If you are a light sleeper this may not be the place for you.