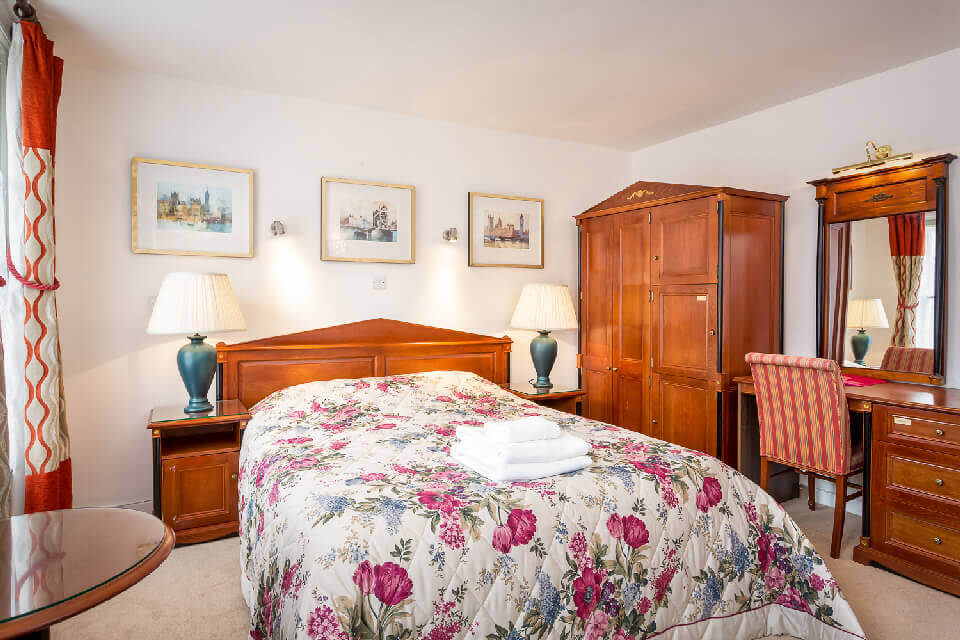 Room Tariffs
Our hotel bed & breakfast tariffs listed below include a good full English breakfast and vat. We are aware that our Saturday night tariffs are high but the rate reflects the demand. Take two nights and the average price per night is less.
Double Room
£55 - £90 per night
Twin Room
£55 - £90 per night
Single Room
£40 - £65 per night
Please Note - Saturday night only stays April – October Minimum charge £70 per night.
Rates Exclude Cheltenham Gold Cup week etc. please check the online booking system for minimum stays and pricing
Negotiable rates available for those staying for longer periods and of course, our regular customers.